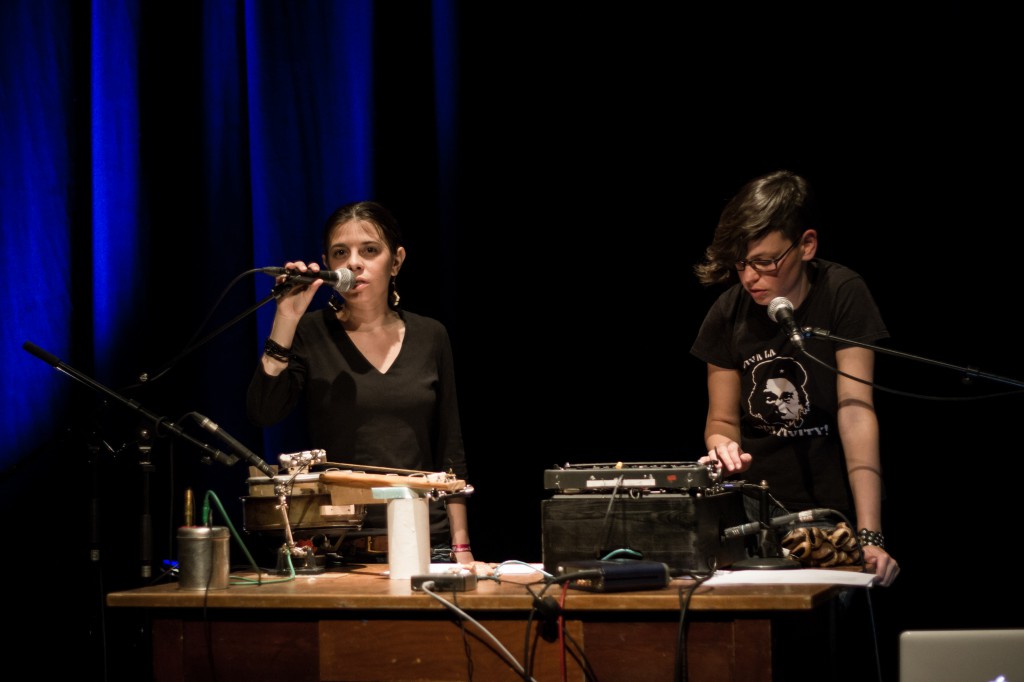 sound performance with Runabout project, 2011 – 2014
The DNA of Words is a series of performances in which Albena Baeva teams up with writer Ivanka Mogilska to explore alternative ways of presenting written text, by creating unique performances that are built around specific, custom-built instruments such as a hacked typewriter, an electro-acoustic trash banjo, electric bass made of glass or a Wacom tablet and a custom programmed computer program.
Each performance is an improvisation without the use of any prerecorded materials.  The DNA of Words series reenact poems from two poetry books; "DNA" and "In Other Words", as well as new and yet unpublished poems by Bulgarian writer Ivanka Mogilska.
The day dissolves from Albena Baeva on Vimeo.
Listen the record from  the live broadcast of the performance on Alarma, BNR on Soundcloud.
More about Runabout project and Azamen you can find here.